County Commissioner, attorney Davis files for state delegate
Saturday, May 29, 2021 7:09 PM
How Black female lawmakers led Maryland's historic effort to transform policing
Maryland, the first state to enact a Law Enforcement Officers Bill of Rights, on April 10 became the first state to get rid of the decades-old statute, which allowed officers to wait five days before cooperating with internal misconduct inquiries, scrubbed records of complaints after a certain period and ensured that only officers — not civilians — handled complaints about police.
Lawmakers also enacted legislation to mandate body cameras, limit the use of no-knock warrants, impose a statewide use-of-force standard that includes a criminal penalty of up to 10 years in prison for excessive force, and allow certain police complaints to be made public.
"She is standing in her power, and that is what we need at this time," Del. Debra M. Davis (D-Charles) said of Jones, who made the police legislation her top priority this year but also pushed to settle a lawsuit by the state's four historically Black colleges and universities over systemic inequities in higher education and to pass a "Black agenda" that tackled fairness in housing, health and state contracts.
Jones said she was not surprised that Black women led the historic effort to overhaul policing.
"Traditionally, we are fighters," she said. "We speak up when there has been a wrong. . . . We also like to try to get issues resolved — and not just talk about it, but think what can we do about it."
Each of the women said they have listened to stories from their brothers, fathers or friends about interactions with police — being stopped and questioned for no reason. Some had their own stories too.
A small cadre of Black Democratic lawmakers, five women and three men, met weekly over Zoom last year before the legislative session to help craft proposals for the Black Caucus to carry forward. Several provisions in the policing overhaul, including changing the use-of-force standard from "objectively reasonable" to "necessary and proportional," were developed during those meetings.
Davis said the group consisted of herself, Carter, Fisher, Sen. Charles E. Sydnor III (Baltimore County), Dels. Sandy Bartlett (Anne Arundel) and Charlotte Crutchfield (Montgomery), and the respective chairs at the time of the Prince George's County and Baltimore City House delegations, Dels. Erek L. Barron and Stephanie M. Smith.
"I always said this was the civil rights movement of our time," said Davis, who was elected to the House of Delegates in 2018 and participated on a police accountability task force in Prince George's County 30 years ago. "We knew if we were going to pass meaningful police reform, it was going to be now."
During a work session last month, she told her colleagues she was "tired of hiding my pain" and urged them to get on board because "we're going to make some changes, whether you like it or not."
"We heard from hundreds of people saying 'Help us, help us. This is what happened to me. This is what happened to my son,' " Davis said at the meeting. " . . . To sit here and act like anything near the status quo is acceptable hurts. I'm going to stop covering up my pain, because it hurts, because people are dead."
---
Friday, June 22, 2018 8:43 AM
Debra M. Davis, Esq. Receives National Recognition Named a Bold Progressive Champion by the Progressive Change Campaign Committee
June 22, 2018 — Debra M. Davis, Esq. who is running for State Delegate- District 28, was named a 2018 Champion by the Progressive Change Campaign Committee, which recognizes candidates from around the country who are fighting for progressive priorities and looking out for the needs of everyday families. One hundred forty-seven candidates have been named 2018 Champions nationally.
"Our 2018 Champions across the country are committed to solving big problems affecting their communities," said Marissa Barrow, a spokesperson for the Progressive Change Campaign Committee. "Selected for their bold vision, these candidates are highly capable leaders ready to make change."
"The candidates on our Champions List are running great campaigns powered by the grassroots, not corporate interests," said Stephanie Taylor, co-founder of the Progressive Change Campaign Committee. "We're proud to support them as they take power back for their communities and turn big ideas into action for working families."
"It is an honor to be recognized nationally for my work for Charles County working families and working families across the State of Maryland." Debra M. Davis
The Progressive Change Campaign Committee (PCCC) is a million-member grassroots organization building power at the local, state, and federal levels, and advocating for economic populist priorities like expanding Social Security, debt-free college, Wall Street reform, and the public option. The PCCC has raised over $25 million to support progressive candidates and committees from small-dollar, grassroots donations, including $1.1 million to support Elizabeth Warren's Senate run in 2012. In 2017, 50 PCCC-supported candidates won across the country, flipping 26 seats from red to blue. Find out more at BoldProgressives.org.
For more information about this release, or about Debra M. Davis, Esq. contact the campaign at www.votedebradavis.com.
---
Thursday, June 7, 2018 5:48 PM
The American Federation of State, County and Municipal Employees, (AFSCME) endorses Debra Davis for Delegate in District 28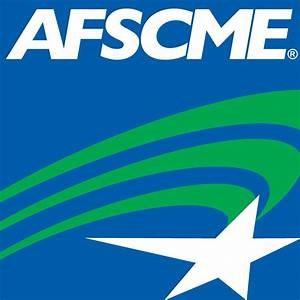 ---
Thursday, April 26, 2018 12:00 AM
Davis Gets Union Endorsement
The State of Maryland and D.C. AFL-CIO Officially endorsed Commissioner Debra Davis for State Delegate District-28, Charles County.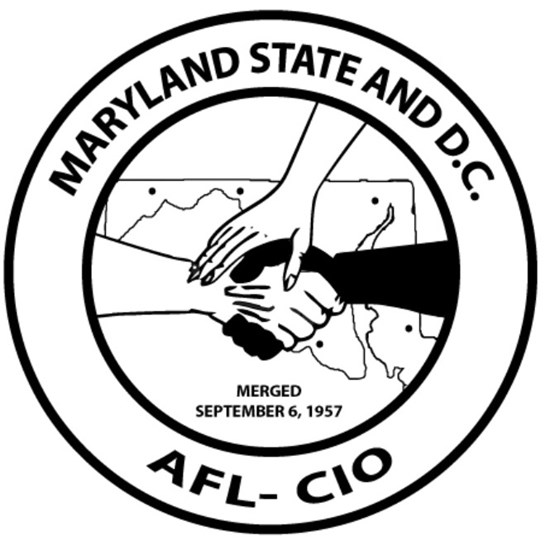 ---
Wednesday, January 3, 2018 12:00 AM
---
Sunday, March 27, 2016 12:00 AM